Mike and Debra Dishberger: A Simple Way to Make a Big Impact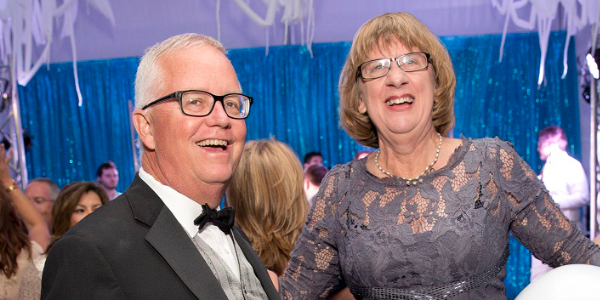 Mike and Debra Dishberger, longtime supporters of our Zoo, have always loved the different baby animals born here. "We love the new animals, too. Debbie's favorite one in 2020 were the giant river otters in our Zoo's new Pantanal exhibit," according to Mike, a current board member.
From being annual members to loyal donors, Mike and Debbie have watched with pride as our Houston Zoo has transformed into a world-class destination. But it was our commitment to conservation and animal care that inspired them to include the Houston Zoo in their will. To Debbie, this was a simple way to make a big impact after seeing firsthand the amazing work being done by our zookeepers and conservation partners.
"From hand-raising endangered birds native to Colombia to protecting local birds like whooping cranes, I am constantly impressed by how our Zoo is saving animals in the wild. Their new exhibits are showcasing those stories to guests in a meaningful way. That's how the next generation will learn to protect wildlife, so I want our legacy to support that."
That's why Mike and Debbie told our Zoo about including us in their will. "Our legacy gift means a lot to us because we want to help care for the animals at our Zoo in the years to come," said Mike.
These kinds of gifts can benefit you, your Zoo, and the next generation of animal lovers. Your legacy gift can be one of the easiest and most thoughtful ways to leave a lasting tribute to your passion for animals and wildlife conservation.